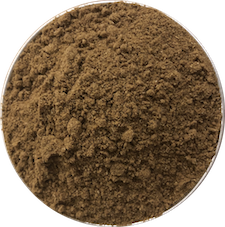 Cumin is a spice made from the Cuminum cyminum plant and has been long used as a traditional medicine. It has an earthy, spicy, nutty, warm flavour and has been said to promote digestion in some people as well as aid with high cholesterol. Cumin is perfect paired with root vegetables especially carrots and pumpkin and also goes well with chickpea dishes. Check out our Roasted Spiced Chickpeas recipe here.
Product Information
Ingredients: Cumin
Country of Origin
Allergen Warnings: Packed in a facility handling gluten, dairy, soy products, sesame seeds, tree nuts and sulphites. 
Storage: Store in a cool, dry place away from direct sunlight.