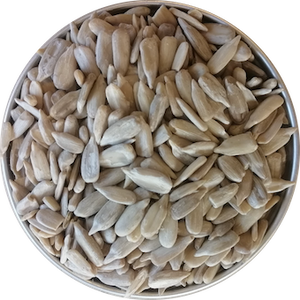 Sunflowers and their seeds have been around since early civilisation and had many uses such as nutrients for animals and humans as well as dye. Now, the most common use is consumption because they are rich in Vitamin B and E. They are great as an immune booster and inflammatory.
Use sunflower seeds in salads, roasted, as a snack, in a trail mix, baking and so much more.
Product Information
Ingredients: Natural Sunflower Seeds
Country of origin: Argentina

Store in a cool, dry place away from direct sunlight.