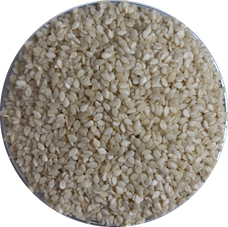 Sesame seeds are potentially the oldest condiment used. Used as medicine by the Egyptians, these seeds are a great source of copper, as well as a good source of fibre.
Sesame seeds are the main ingredient to make Tahini. 
They add a slight crunch and nutty taste to most meals, can be added to muesli and baking or mix in with tamari sauce, ginger and garlic and add to your veggies.
Product Information
Sesame Seed Kernels White Hulled
Product Origin: India
Allergens: Contains Sesame Seed