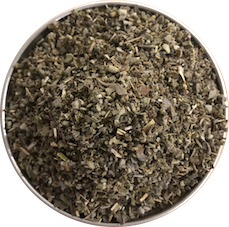 Sage is a staple herb to have in the pantry and can be used in many different dishes. Sage has a strong aroma and an earthy flavour to it so it best to use in small amounts. Sage packs a healthy dose of vitamins and minerals and it is loaded with antioxidants. Try adding this dried sage to your roasted potatoes along with some thyme, oregano and salt and pepper.

Product Information
Ingredients: 100% Sage
Allergen Warnings: Packed in a facility handling gluten, dairy, soy products, sesame seeds, tree nuts and sulphites. 
Storage: Store in a cool, dry place away from direct sunlight.