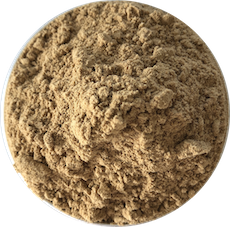 Ground ginger is from the ginger plant and is popular in cooking. It has many health benefits and has been used for many years for medicinal purposes.

Gingers health benefits spreads from relieving nausea and motion sickness to improving immunity and fighting off colds and flu. It is a great spice to use in immunity boosting elixirs – you can view our recipe here that we swear by whenever our households are getting a dose of the sniffles.
Product Information
Ingredients: 100% Ginger
Allergen Warnings: Packed in a facility handling gluten, dairy, soy products, sesame seeds, tree nuts and sulphites. 
Storage: Store in a cool, dry place away from direct sunlight.