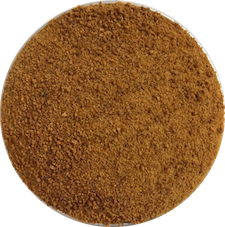 This Organic Coconut Sugar is a sugar produced from the sap of cut flower buds of the organic coconut palm. Coconut sugar has been used as a traditional sweetener for thousands of years in the South and South-East Asian regions where the coconut palm is in abundant supply.

Coconut sugar can simply replace any other sweetener or sugar with the same quantities. Organic Coconut sugar is a less processed more natural sweetener with a lower GI than other sugar types.
This coconut sugar contains gluten.

Product Information:
Ingredients: Certified Organic Coconut Sugar
Product origin: Indonesia
Storage: Store in a cool, dry place away from direct sunlight.