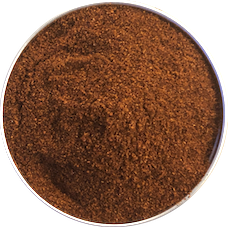 Cayenne Pepper is a hot chilli pepper from the capsicum family. It has been part of native American cuisine for over 9000 years. Capsaicin, the active ingredient in cayenne peppers give it its spiciness and fiery kicks. It has been said that cayenne pepper has a number of health benefits like helping to ease muscle and joint pain as well as helping to treat circulatory problems.
Product Information
Ingredients: 100% Chilli
Country of Origin: 
Allergen Warnings: Packed in a facility handling gluten, dairy, soy products, sesame seeds, tree nuts and sulphites. 
Store in a cool, dry place out of direct sunlight.