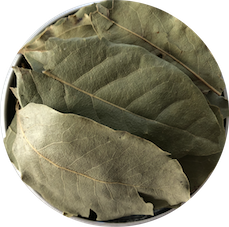 Bay leaves are a fragrant leaf from the Laurel tree. They have a distinctive flavour and fragrance and are a great addition to home cooked dishes like soups, stews and with various meat dishes. Bay leaves should be removed before serving a dish.


Product Information
Ingredients: 100% Bay Leaves
Country of Origin: New Zealand
Allergen Warnings: Packed in a facility handling gluten, dairy, soy products, sesame seeds, tree nuts and sulphites.