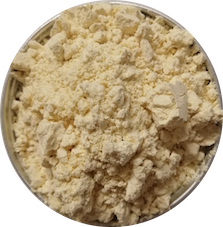 Chickpea flour which is simply made from dried, ground chickpeas. High in fibre and protein, this is a great alternative for anyone following a gluten free diet. It has anti inflammatory elements from containing polyphenols and is low in carbohydrates and calories while still providing extended energy in comparison to standard flour.
Chickpea flour has a dense like texture therefore soaks up more liquid than other flours. It can be used in pancakes, as a substitute in baking for wheat flour, use it to thicken soups or other liquids, even as a binder in burger buns.
This product is gluten free but If you, or anyone in your household has any allergies, please advise us when placing your order.


Product Information
Ingredients: 100% Chick Pea Flour (BESAN)
Product Origin: Australia
Storage: Store in a cool, dry place away from direct sunlight.