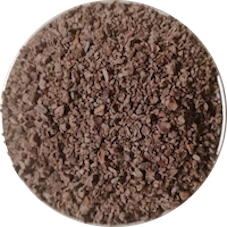 These Raw & Organic Cacao Nibs are made from certified organic cacao beans crushed into small pieces and fermented. They have a rich, bitter chocolate flavour and can be used in baking, recipes, granolas, smoothie toppings, or just on their own as a nutrient packed snack.
It is chocolate in its most natural form, without sugar or any other additives, and holds many nutritional benefits such as being high in antioxidants.
Product Information
Ingredients: 100% Organic Raw Cacao
Allergen Warning: n/a
Country of Origin: Dominican Republic
Storage: Store in a cool, dry place away from direct sunlight.