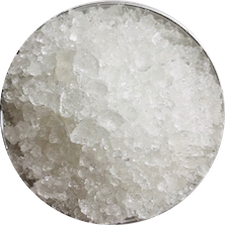 Washing Soda (also known as Sodium Carbonate) is an inorganic compound and is a common ingredient in natural cleaning products. It is commonly used in laundry detergents and in kitchen and bathroom cleaners. Sodium carbonate softens water helping to lift stains and other greasy marks on your clothes and around your home. It is perfect to use in your natural DIY homemade cleaning products.
Washing soda is safe to handle and comes in a semi crystal form, but is easy to grind into a finer powder.
Product Information
Ingredients: Sodium Carbonate Decahydrate
Allergen Warning: n/a
Country of Origin: New Zealand
Storage: Store in a cool, dry place away from direct sunlight.